Keep Your Home Fires Burning
---
Life is hectic, but when you're around your Belvedere Fireplace it doesn't have to feel so feverish. Keep your home fires burning steady by sharing quality time with family and friends in the backyard by the fire.
Get Pricing
Are you a contractor or designer looking for more info on the Belvedere Fireplace?
View tech resources to help you love your work.
Belvedere Fireplace: Outdoor Fieldstone Kit
---
Build a focal point in your backyard with a Belvedere Fireplace. It's made from wetcast concrete to mirror the appearance of stacked, weathered fieldstone. Offered in a variety of colors to match the rest of the Rosetta Hardscapes line, the vision for your cohesive outdoor living space is clear.
Sip your morning coffee and enjoy the company of your family around the Belvedere Fireplace Kit.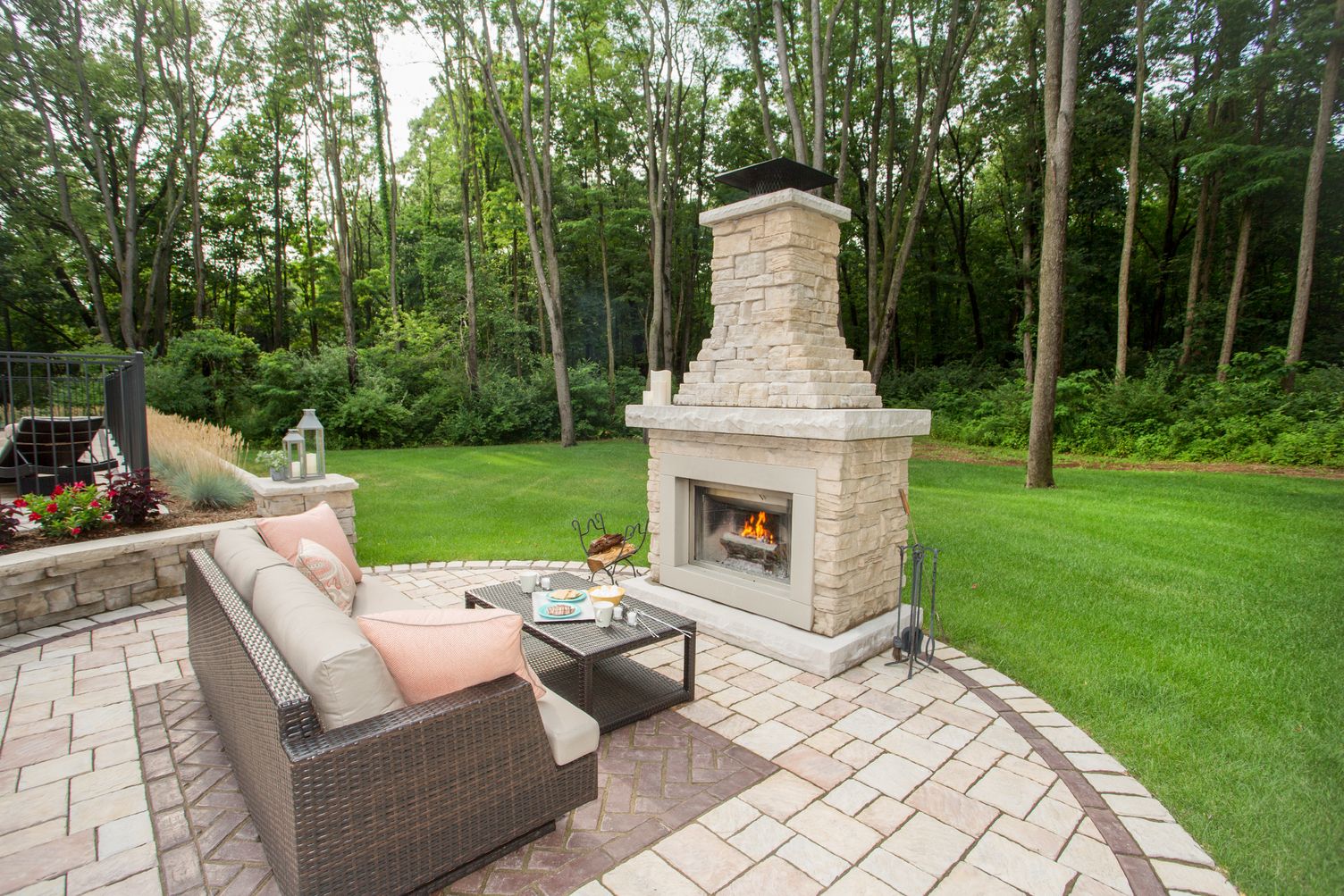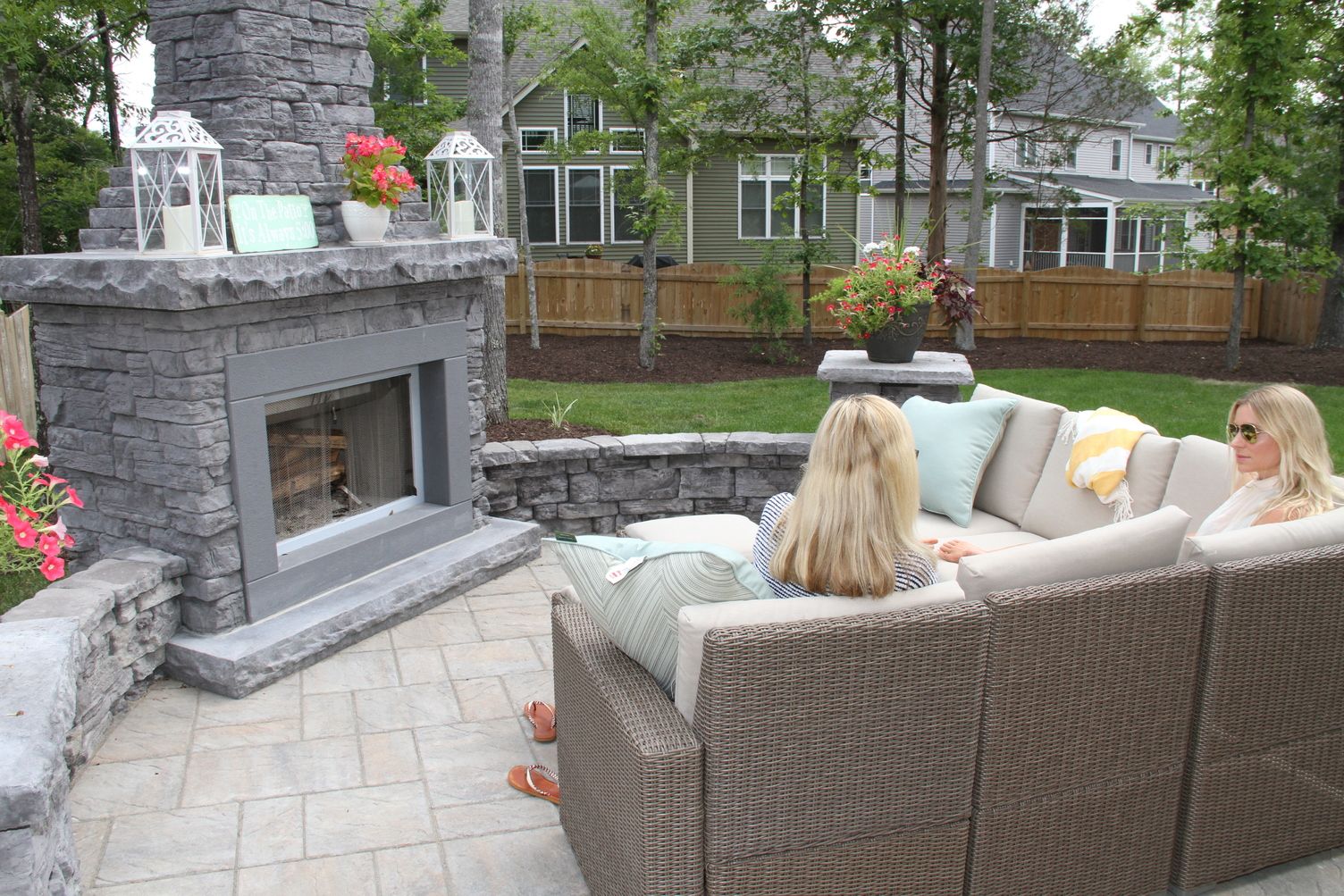 Piece by Piece
The Belvedere Fireplace looks like each stone was stacked piece by piece, but the fireplace kit is cast in just five masonry pieces. Compared to placing hundreds of stones individually, it will be a timely and hassle free installation.
Don't Get Smoked Out
Love sitting around the fire but hate the shuffle to stay out of the smoke? Then the Belvedere Fireplace Kit is for you. At 9-feet, 8-inches (3-meters) tall, the chimney will direct the smoke up, up and away, allowing you to stay grounded right where you are.